ANZAC – Light Up The Dawn With Our ANZAC Spirit
The RSL SA/NT Branch recommends that anyone who interested get behind this event.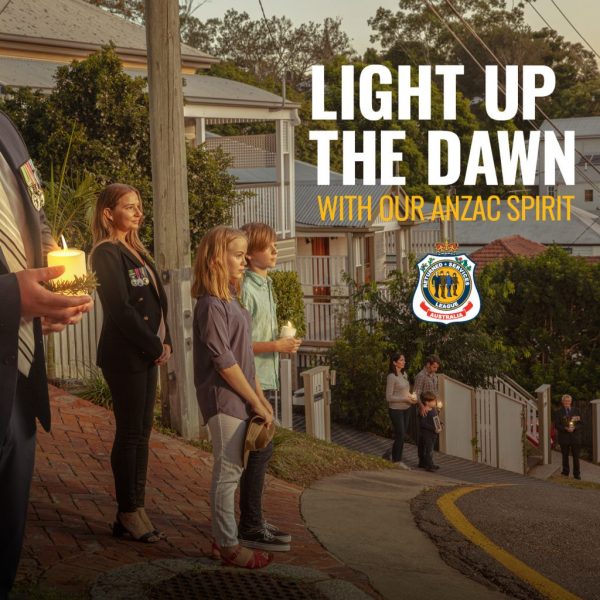 From thier website,
"As a result of restrictions to this year's formal ANZAC Day commemorations the RSL encourages people to Light Up the Dawn and remember and pay respects from home. This can take several forms including from your home, the end of your driveway or a balcony. Spread the word and take it to your neighbourhood."
www.rslanzacspirit.com.au,
#LightUpTheDawn
Locally at Eudunda.
Dawn Service for Eudunda RSL Member:
Our Local Eudunda RSL Members will have a few select members attend and hold a brief Dawn Service here at the Eudunda War Memorial in the Memorial Gardens.
This will be – because of the COVID-19 Restrictions be a NON PUBLIC EVENT and those members will adhere to  Social Spacing requirements.
Dawn Service for Eudunda & District Residents:
The local members encourage everyone wishing to remember the ANZAC Sacrifice and Service by this very unique tribute of 'Light Up The Dawn – with Our ANZAC Spirit'.
Follow what is suggested on the web page
Light Up The Dawn on ANZAC Day
Where you will find resources such as the'Ode', Reveille/Rouse, The New Zealand National Anthem and the Australian National Anthem.
You may go further an add other special parts of the service – suggestions on the page.
Flower Tributes.
The Eudunda RSL Sub-branch is suggesting that it should still be OK to lay floral tributes after their service. Please be aware and adhere to social distancing measures, so please don't congregate and chat, but lay your tributes, spend a minute or so for a thought or prayer, and then let others feel safe by leaving for them to enter the area.
Watch Services Online and on Television
There should be a reasonable number of services to watch online and on TV as well,
Watch them from the safety of your own home, and share your thoughts with each other about that experience.
Spread the Word
And a way of sharing this with your friends and family may be that you would like to share the digital assets that have been created on the page.
Please take note and respect thier usage terms.
Just choose the one that suits your media and save as to your computer and add from there. (This may be similar for phones).
eg. the second image is for emails, save and then add to your emails to spread the word.
MOST OF ALL – WE HOPE EVERYONE STAYS SAFE AND REMEMBERS THE ANZAC SPIRIT,
AND THAT SPIRIT POINTS THE WAY FOR ALL AUSTRALIANS LOOKING AFTER EACH OTHER IN MATESHIP – IN THE ANZAC SPIRIT TO OVERCOME THIS PANDEMIC.
The Queensland RSL website has some great resources and activities that might give you some extra ideas at www.rslanzacspirit.com.au,
#LightUpTheDawn