80 years since the bombing of Darwin in WWII
On Saturday 19th February 2022 the country remembers the bombing of Darwin 80 years ago.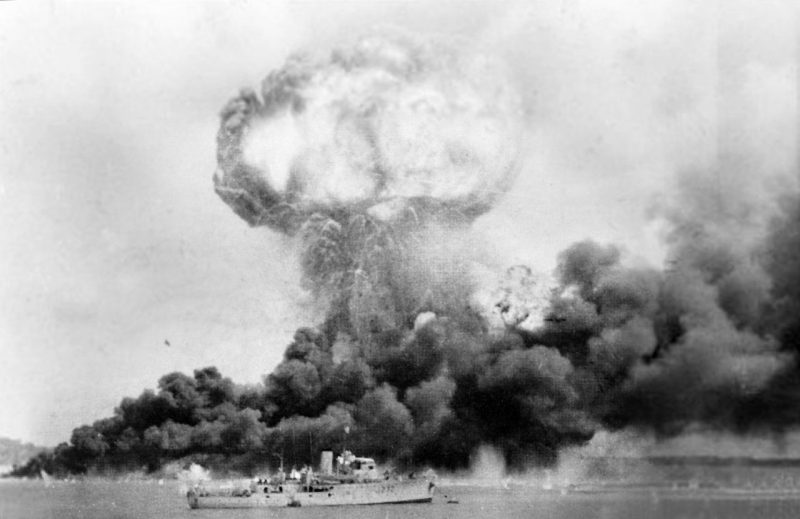 Read What the Australian Prime Minister Scott Morrison had to say:
BOMBING OF DARWIN – 80 YEARS SINCE AUSTRALIA CAME UNDER ATTACK
A good summary of the Day in Darwin can be found on the 9 News website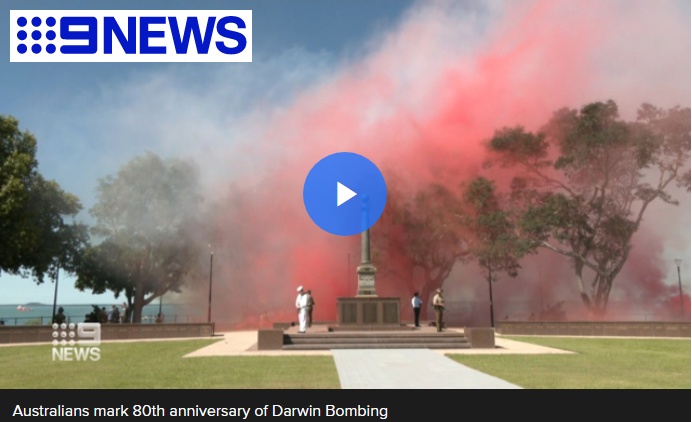 Australia commemorates 80th anniversary of Darwin Bombing (9 News)
Listen to Ben Fordham on 2GB Radio as he introduces the last surviving bombardier to have served during the Bombing of Darwin is 101-year-old Brian Winspear. What a wonderful character Brian is.

You can read quite a bit about the Bombing of Darwin on the Wikipedia website
(the main image at top comes from this website).
We reflect on the tumultuous time 80 years on. Peter Stanley, Canberra  UNSW reflects upon this pivotal time for SE Asia, On Saturday Extra with Geraldine Doogue. Audio Duration 12min 53sec