100 years ago the 4th Light Horse Brigade Charge at Beersheba
Australian Light Horse of the 4th and 12th ANZAC Light Horse Regiments (the 4th Light Horse Brigade) charged into history one hundred years ago, on the 31st of October, 1917 as they took part in the last major charge of its kind and successful captured the town of Beersheba.
+++ "While the 4th Light Horse Regiment on the right, jumped trenches before turning to make a dismounted attack on the Ottoman infantry (in the trenches, gun pits and redoubts on rising ground), most of the 12th Light Horse Regiment on the left rode on across the face of the main redoubt, to find a gap in the Ottoman defences. These squadrons rode on across the railway line and into Beersheba, to complete the first step of an offensive which would see the EEF capture Jerusalem, six weeks later."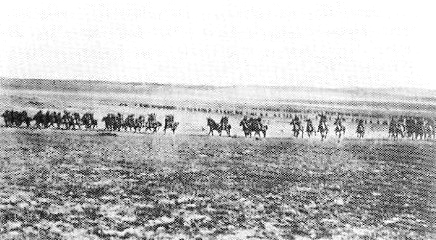 National Military Vehicle Museum and Military Vehicle Preservation Society of South Australia
have a great celebration to remember this battle at 10 Sturton Road, Edinburgh Parks,
On the 29th October, 2017 from 10:00 – 16:00
Museum Open Day – WW1 Centenary Event
100th Anniversary of the Battle of Beersheba
check out thier web page for the event
There are plenty of videos online, most not very good quality or just copies from less trusted sources. One that is reasonable
Charge of Beersheba – LIGHTHORSEMEN AUSTRALIAN CLASSIC WW1 MOVIE – TRAILER
https://youtu.be/QBHbHEtsmT0
This video shows work being started on
The ANZAC Museum in Beersheba: Commemorating Heroism
https://youtu.be/5e5RLseFWUA
Which should be finished by now for the centenary.
+++ Extracted from Wikipedia Article
https://en.wikipedia.org/wiki/Battle_of_Beersheba_(1917)