Edgar Zander Legacy Ambrose Day – Sat 9th Sept 2017
You are invited to come play golf at the Edgar Zander Legacy Ambrose Golf Day 9th Sept 2017.
Its a great fun day had by all, in a very friendly atmosphere, as the players play golf they raise money for Legacy with various activities.
Eudunda Golf Club Captain, Bistro has run the event with the clubs help over the years and is proud to say that for several years the event has been awarded the best  country fundraiser for Legacy in SA.
One of the features of the event is Bistro's 7th Hole where there is a chance to buy a drink and make a toast (for those that remember Edgar we dedicate that to him), but it could be to Legacy's work, Your mate or mates who have passed on or are struggling, it is a personal thing.
Of course – the 7th hole has always been renouwed as the most fun and yet the most difficult.
It is a novelty hole where players take on a somewhat more difficult shot, which usually causes some laughs and cheers.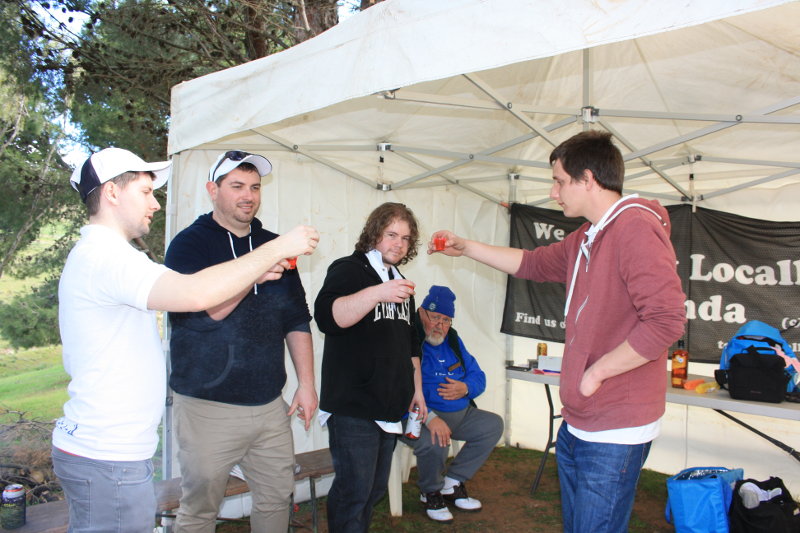 The day is named after Edgar Zander, was the Eudunda district face of Legacy, involved in many Legacy support activities.  Edgar was a much loved and respected part of the Legacy Ambose Golf Day, and after his passing, as a mark of respect the event was named in his honour.
All RSL members are invited to attend on the day, or if you are a real golf enthusiast, why not come play for the weekend, as it is the JAK Memorial Golf Day on the Sunday 10th.
Check out the Nomination Form – RSVP by 4th Sept for Catering and Clothing.